NEW YORK: Truth (2006)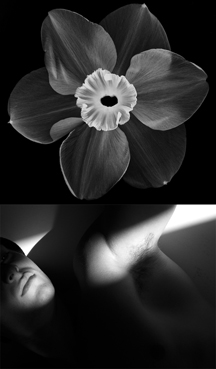 The Scent of Art
In 2006, after hearing that apparently more people travel to the moon than there are expert "noses" also known as perfumers, people who can understand and interpret elements to create fragrances, we had to find out more about this invisible and strange world of scent.
It was meeting one of the best "noses" in the world on a Lufthansa flight across the Atlantic when we were introduced to the brain of a "nose", quickly learing how cerebrial a process it is to make memorable scents. How they spoke about a smell. Watching them think as they carefully sniff their moss, or a root, mold, dirt, and hear how they talk about the smell in alien pros. It was just the right amount of haughtiness and pretence to lure us in, and what turned out to be one of our most stimulating creative projects.
We were actually curious to explore the influence smell could have on images, and teamed up with renowned parfumerie Symrise of New York, and created 9 distinctive scents, and then allowed each scent to conduct the creation of imagery. The result is TRUTH, 9 artworks that were made by each fragrance. These were fragrances not for sale, but solely to expand our senses.